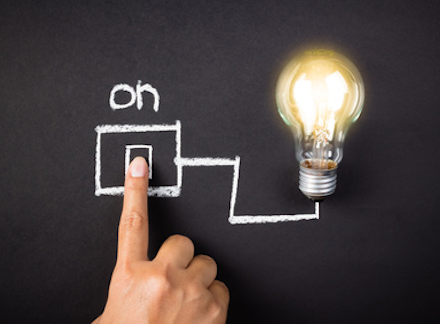 What is en·gi·neer·ing (ĕn'jə-nîr'ĭng) ? The application of scientific and mathematical principles to practical ends such as the design, manufacture, and operation of efficient and economical structures, machines, processes, and systems.
Technology, Architecture and Development
We support the whole engineering lifecycle of  Microcontroller Components. This begins with Requirements Engineering and ends with the delivery of the Product. The customer decides what he wants to manage and produce self and what we have to do. In the most cases we develop the principles based on a prototype and lay down the basics for a product.
We have own products too. This is our reference. These products are initiated, designed, developed, produced and marketed by us. With this products we show the knowledge in this area of technology, product architecture and system and software development to build a unique quality product. Sales and shipping is the competence of our licensed product sales partners.
Currently we will support customers with our products in development in the area of :
Visually impaired people with the sense and haptic product family, visit also earsandeyes.ch and myearsandeyes.ch .
Bicycle driving with the helmet product family, visit this side below.
The parking product is an autonomous Parking Monitoring System based on Sonar, LoRa, IOTA/Streamr and energy autonomous transmitters.
Sailing with the nautic product family, visit this side below.
Blockchain/Tangle IoT and Oracles with the BIT-chain / IoTangle and Sensor Oracle product family, visit also bit-chain.ch, iotangle.ch or sensor oracle.ch .
Smart Energy with the genergy and neuroc product family, visit also the Energy area.
Measurement and tracking of value chains using IoT devices (like ruuvi tag) , visit also bit-chain.ch, iotangle.ch or sensor oracle.ch
Microcontroller Architecture and Development with a number of tools, components or products, open source and available in the github library.
3D Printing, possibly to embed our electronics completely in the print. All open source tools, components or products are open source in Thingiverse.
Our Engineering often is based on a first principle, which is a basic proposition or assumption that cannot be deduced from any other proposition or assumption. In engineering and other sciences, theoretical work is said to be from first principles, or ab initio, if it starts directly at the level of established science and does not make assumptions such as empirical model and parameter fitting.
ENGINEERING BLOG
I would like to thank you for your interest in taking part in our referral program. Below you'll find our personal referral code "frankh231551" that our friends can use when making their reservation. For all reservations made by using our code, we would like to thank you by granting us a discount of 1% on the vehicle price of each Sion.
We ordered a Sono Sion #3912. Sono Motors send us a "Holz Sion" with the order number. Thank you. The car is an ideal platform for IoT and energy / engineering developments in this environment. With a price of 16,000 EUR and the monthly lease of the battery, the vehicle is extremely interesting.